Earbus Foundation to make an impact in Fremantle
Last Thursday night 180+ donors and community members gathered in the Old Boys School Fremantle to hear 4x incredible pitches from our Impact100 Fremantle finalists.
This year Australian Dental Health Foundation, Earbus Foundation, Fremantle Mind Inc. and Walyalup Kannajil Community Choir raised the bar with their pitches in an effort to win the game-changing $100,000 grant.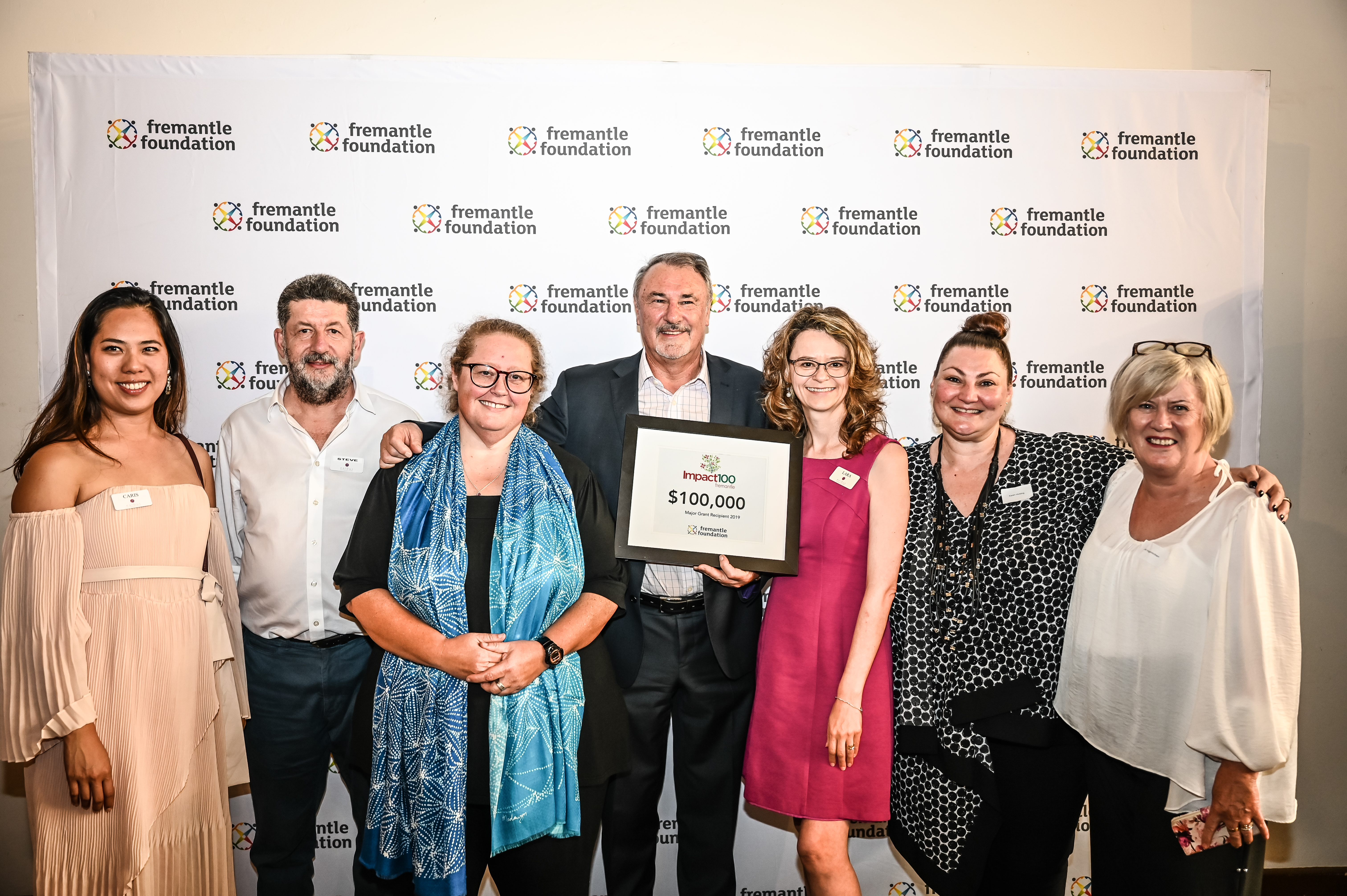 Earbus Foundation were the recipients of the major $100,000 grant which will help them customise an Earbus and put a team on the road to provide vital ear health services to the children in the greater Fremantle region.

The World Health Organisation (WHO) specifies that rates of chronic Otitis Media (OM) above 4% in children constitutes a "massive public health problem" requiring urgent attention. Australia is the only western country with documented chronic suppurative OM rates above 6%.

Healthy ears are the key to children's learning at school. Children who can't hear, can't learn. Within Perth, there are thousands of children (Aboriginal and non-Aboriginal) with recurrent middle ear infections, which has a negative impact on hearing, speech development and educational outcomes.

Funding will be used to customise a fit-out of a vehicle to be used as a mobile children's hearing clinic and employ clinicians. The mobile clinic will visit sites in the greater Fremantle region, to screen children's ears and identify those who need treatment and further referral to the locally based ENT clinic. The key objectives are the reduction in middle ear disease and high attendance rates.

Thanks to the generosity of our Impact100 Fremantle donors we raised a total of $115,000 allowing our three deserving finalists Australian Dental Health Foundation, Fremantle Mind Inc. and Walyalup Kannajil Community Choir to each receive a $5,000 grant.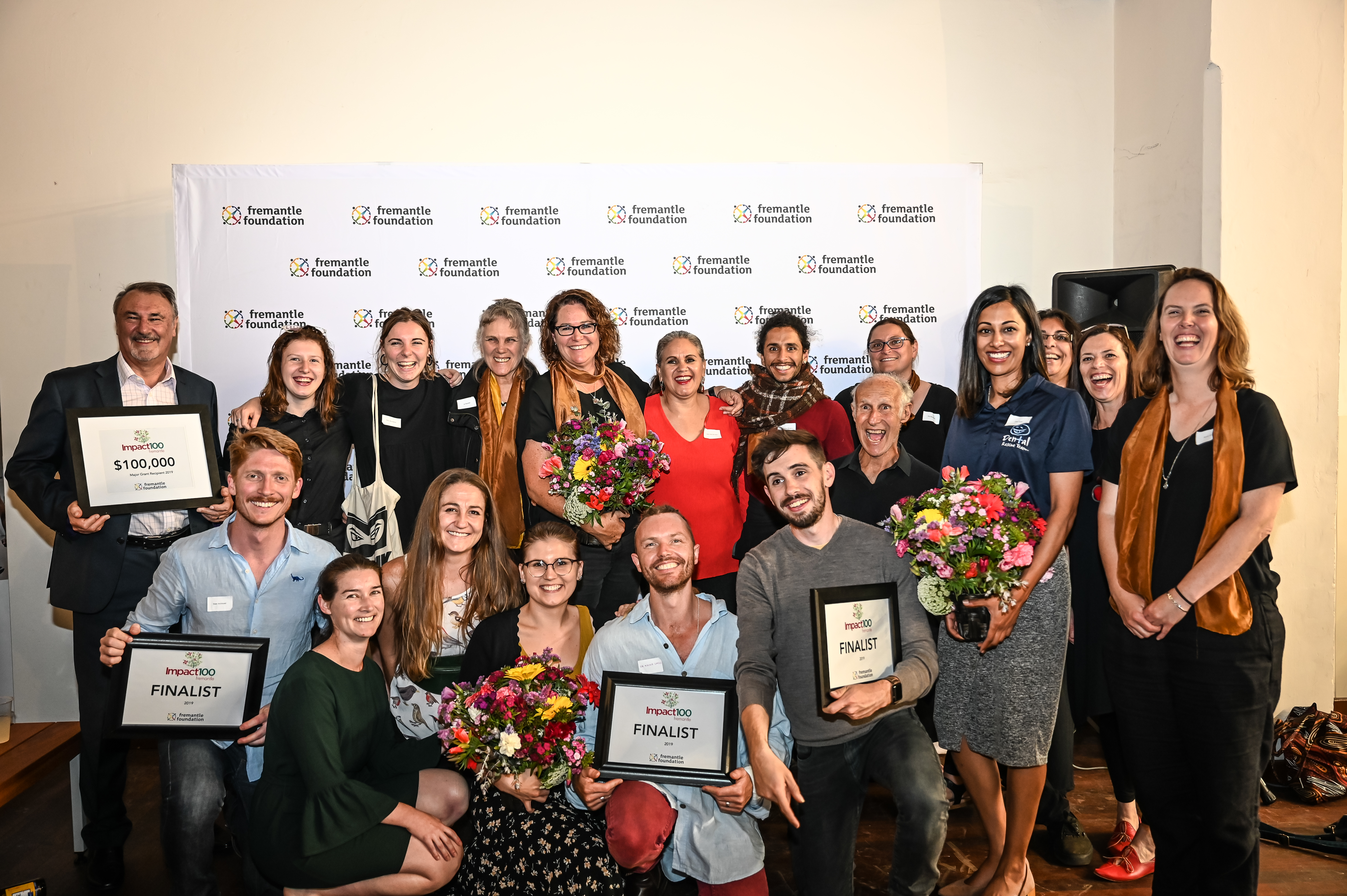 Thank you to our Donors
Impact100 Fremantle is only possible thanks to the generosity of our donors. Thank you to everyone who contributed to Impact100 Fremantle 2019.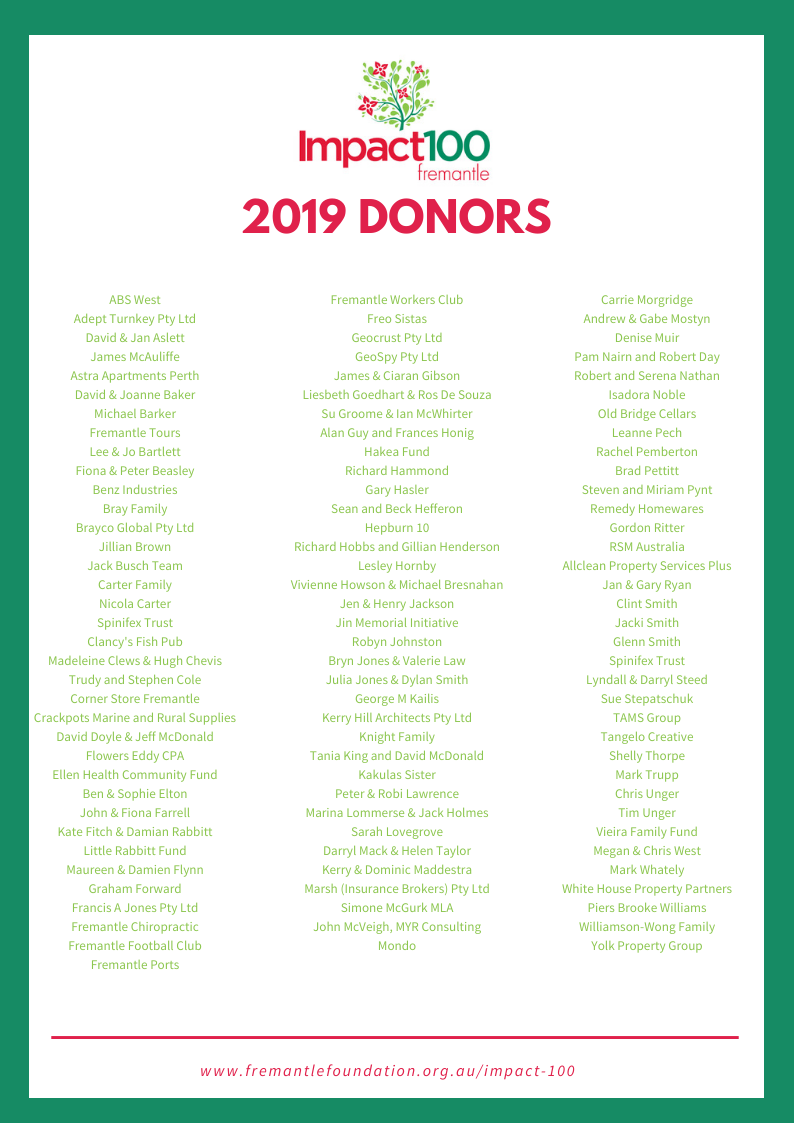 Donations are now open for 2020
Donations are now open for Impact100 Fremantle 2020.
Give $1,000 and make a $100,000 difference in your community.
Be part of the Impact100 Fremantle donor community in 2020.
You can choose to:
Donate $1,000 upfront

Or choose to give $100 a month for the next 10 months
If you would like to PLEDGE NOW for Impact100 Fremantle and PAY LATER please complete the attached Pledge Form and return it to brooke@fremantlefoundation.org.au. Your pledge helps us keep track of our fundraising target.